LASIK Eye Surgery in Philadelphia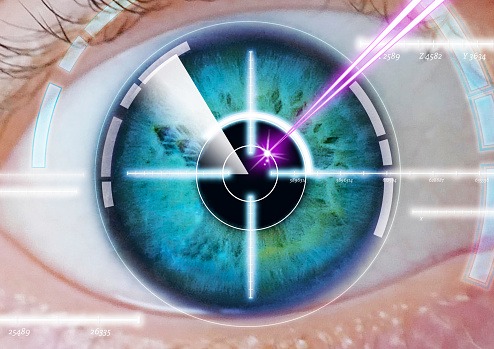 LASIK, also known as Laser-Assisted In Situ Keratomileusis or laser vision correction, is a refractive procedure that reshapes the cornea to correct nearsightedness, farsightedness and astigmatism.
LASIK is the most common type of refractive surgery. Using targeted excimer laser beam energy, the LASIK procedure reshapes corneal tissue to correct refractive errors so that light rays are focused more precisely on the retina to produce clear, sharp vision. Patients who choose to undergo LASIK achieve clear vision without the need for glasses or contact lenses, while also benefiting from minimal downtime and little to no post-operative discomfort.
The LASIK Procedure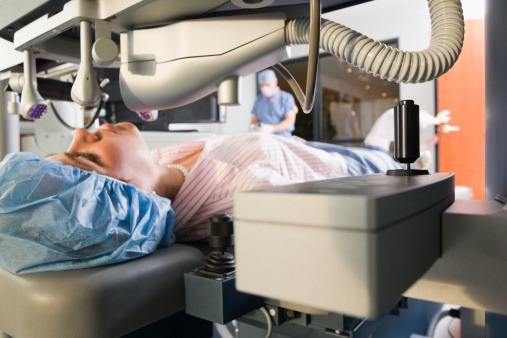 LASIK is performed on an outpatient basis using only numbing eye drops to reduce any potential discomfort during the procedure. The entire surgery takes less than five minutes to perform, although patients can expect to spend a few hours at the office. If requested, patients can receive an oral sedative prior to surgery to reduce any anxieties they may have.
During the LASIK procedure, the patient will lie down in a reclining chair as the doctor positions the laser precisely over the eye. A speculum will be used to keep the eye open, the eye is cleaned and numbing drops are placed. A corneal flap is created with either a microkeratome blade or a femtosecond laser. The surgeon gently lifts the surface of the cornea aside so that the excimer laser can then reshape the curvature of the cornea.
The excimer laser then delivers customized pulses of light energy based on each patient's prescription. The measurements for customization are determined prior to surgery, with the precise positioning confirmed prior to the start of the procedure. The second eye is treated right after the first, upon which patients will be given protective shields to keep the eyes safe from bright lights after LASIK.
Risks and Complications of the LASIK Procedure
Any surgical procedure carries the possibility of risks and complications. LASIK is considered safe for most patients who are considered ideal candidates. While rare, some of the complications that may occur, after the LASIK procedure, include:
Undercorrection
Overcorrection
Astigmatism
Dry eyes
Flap complications
Infection
Sensitivity to light
Halos
Night glare
Compromised vision
To learn more about LASIK and to find out whether or not this procedure is right for you, please contact us to schedule a consultation with one of our experienced doctors.