News
---
Hilary Brader, M.D. is a board certified and fellowship-trained medical retina specialist with expertise in macular degeneration, diabetic retinopathy, and retinal vascular disease. Dr. Brader completed fellowship training in medical retina at the Harvard Medical School Massachusetts Eye and Ear Infirmary and completed ophthalmology residency at the University of Pennsylvania Scheie Eye Institute. She earned […]
Read More....
---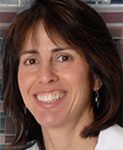 Congratulations to our very own Dr Janine Tabas and her team for winning 4th place in the USTA League National Championships!  Not only is she an incredibly talented surgeon, doctor, mother, teacher, but she is a tennis star, too!!!!  4th in the nation!
Read More....
---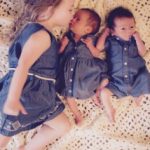 As many of you already know, Dr DiDomenico was expecting twins.  Well…the twins are here!!  Andrew and Lucy DiDomenico were born in May.  They came a little early and spent a short time in the NICU.  They are now home, healthy, and doing great! We thank you so much for your support and understanding during […]
Read More....
---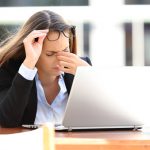 With computer screens becoming a significant part of many occupations and recreational activities, screen-related eye problems have been on the rise.  The most common symptoms include burning, dryness, eye fatigue, and eye strain. One important factor contributing to these symptoms is dryness of the surface of the eyes.  The ocular surface is easily disrupted by […]
Read More....
---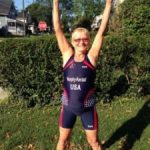 Kay, Tabas & Niknam Ophthalmology Associates is proud to boast the athletic accomplishments of long time patient Vicki Murphy-Kendall. Mrs Murphy-Kendall is a patient of Dr Tabas, and she is also an international triathlon superstar! The USAT (United States of America Triathlon Association) has ranked Mrs Murphy-Kendall among those in her age group as 1st in PA, 5th in the […]
Read More....
---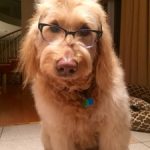 Dogs can offer therapeutic value to people suffering from illness, anxiety, and many other conditions. Therapy dogs are trained to provide comfort and affection to those in need of it. We would like to introduce you to Waffles. Waffles is a trained therapy dog who has helped countless people cope with suffering. He makes rounds […]
Read More....
---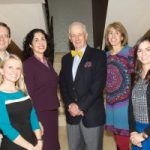 Each year, the doctors of Kay, Tabas & Niknam Ophthalmology Associates provide a conference for continuing medical education credit for local optometrists. Back row (left to right): Dr Brignola, Dr Niknam, Dr Kay, Dr Tabas Front row This year, we hosted almost 100 local optometrists in Bala Cynwyd for the day. The feedback from the […]
Read More....
---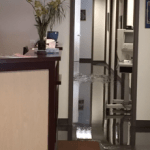 On Tuesday February 17, 2015 our Bala Cynwyd office suffered flood damage. The pipes in the building burst and water flooded the office from above. Fortunately, while it was midday, all patients and staff were able to safely exit the building so the fire department could assess the damage. We have phenomenal crews working tirelessly […]
Read More....
---