Amanda Ehrgood Perry, O.D.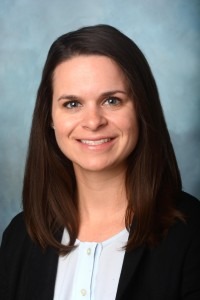 Dr. Amanda Ehrgood Perry is an optometrist who joined Kay, Tabas, Niknam, and DiDomenico Ophthalmology Associates in August of 2016.
Dr. Perry earned her Bachelor's Degree from the University of Scranton in the College of Arts and Sciences. She received her Doctor of Optometry degree from the Pennsylvania College of Optometry at Salus University with highest clinical honors. Dr. Perry completed externships at the VA Hospital Medical Center in Allentown, The Eye Institute in Philadelphia, and Northeast Eye Institute in Scranton. In 2009 she provided medical and refractive services to over 2000 people in a volunteer optometric mission to Haiti.
Dr. Perry has extensive experience in the diagnosis and treatment of eye disease, comprehensive eye exams, contact lenses, pre-operative evaluations, and post-operative care. She is well-versed on the latest advances in contact lenses and eye care. Dr. Perry stays on the forefront of the newest contact lens technology and is passionate about delivering quality eye care to every patient.
Dr. Perry is serving as a clinical faculty member for Salus University, providing clinical education to third and fourth year optometry students at our two office locations.
Dr. Perry has recently relocated to the Philadelphia suburbs with her husband and is excited to become a part of the community.